Galleries & Exhibits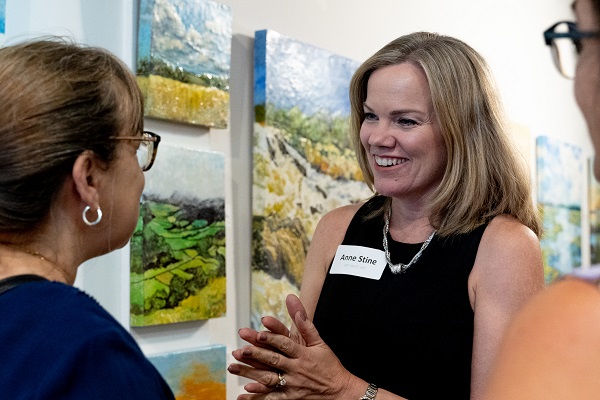 Gallery Representation
MUSEUM OF ENCAUSTIC ART PERMANENT COLLECTION
The Museum of Encaustic Art, located in Cerrillos, NM, is the largest, most extensive, and best-represented encaustic art collection in America. "Temperature Rising" hangs permanently in the Museum's permanent collection.
18 County Road 55A  |   Cerrillos, NM  |  https://eainm.com/museum-of-encaustic-art-permanent-collection/
TOUCHSTONE GALLERY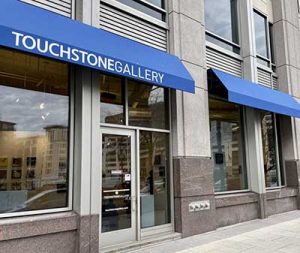 Founded in 1976, Touchstone Gallery is an award-winning contemporary art gallery located in downtown Washington, near CityCenterDC. Touchstone Gallery was named "Best of DC" by Washington City Paper readers over several consecutive years (including 2021), and has received recognition for enriching the community through the arts from District government. Member-owners are local, juried professional artists working across a variety of mediums. Visiting the gallery you can find a range of abstract and figurative paintings, mixed-media pieces, photographs, drawings, and sculpture available for purchase. Everyone from an avid collector to a first-time art buyer is sure to find something they love.
901 New York Ave NW|   Washington DC 20001  |  202-682-4125  |  info@touchstonegallery.com   |  OPEN WEDNESDAY – SUNDAY 12 PM – 5 PM
DISTRICT ARTS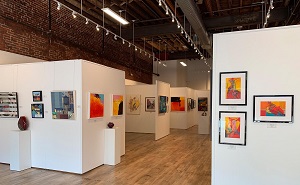 District Arts is a contemporary art gallery in the heart of the vibrant historic district in downtown Frederick, MD. The gallery features local, regional and nationally recognized working artists whose creations evoke the modern world through the dramatic use of color and form, reflect world influences and diversity, and inspire, challenge, entertain and educate.
15 N Market St  |  Frederick, MD 21701  |  301-695-4050  |  info@districtarts.com  |  https://www.districtarts.com/anne-stine
GALLERY 75
Gallery 75 is The Art League's exclusive member gallery located in the Torpedo Factory in Old Town, Alexandria. Framed, unframed, and three-dimensional work is available to purchase.
105 N. Union St. (Studio 21)  |   Alexandria, VA,  22314  |  703-683-1780  |  https://www.theartleague.org/gallery/gallery75/
ALLURE ART CENTER GALLERY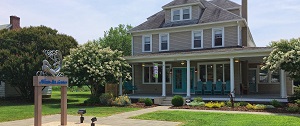 Allure Art Center is a professional art center located in the Northern Neck Chesapeake Bay area featuring a fine art gallery that highlights original art by award winning Virginia artists. The main gallery hosts special art exhibits throughout the year in addition to the works of their resident artists.
419 Rappahannock Drive  |   White Stone, Va  |  804-323-3169  |  https://allureartcenter.com/
Current & Upcoming Exhibits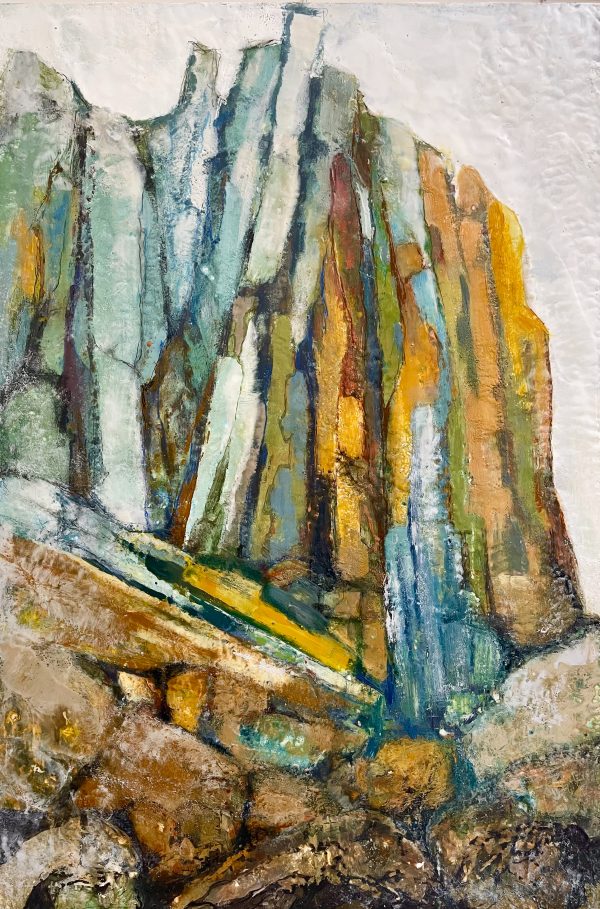 September 7 – October 15, 2023
SOLO EXHIBIT "Every Rock Has a Story"
Athenaeum  |  201 Prince Street, Alexandria, VA 22314  |  703-548-0035
A solo exhibition including 20 geology-inspired encaustic and cold wax works in a variety of sizes depicting Earth's stories.  The Athenaeum is home to the Northern Virginia Fine Arts Association (NVFAA), a membership organization dedicated to the maintenance and preservation of the building and the celebration of regional arts. Reception Sunday, October 1, 2023, 4 – 6 pm. Go to this blog article for more details about this collection.
September 7 – 27, 2023
Members Exhibit
Touchstone Gallery  |  901 NEW YORK AVE NW, WASHINGTON DC 20001 |
Monthly exhibition featuring work by Touchstone Gallery's members including regional artists. Gallery open  WEDNESDAY – SUNDAY 12 PM – 5 PM. I have two encaustic abstracts in this show.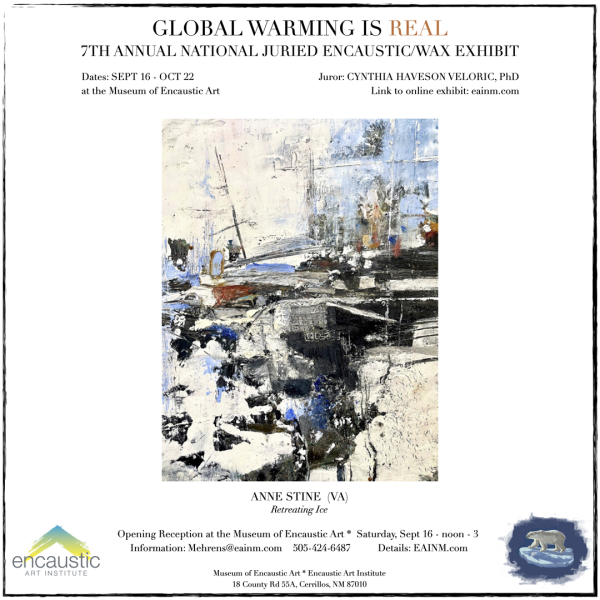 SEPTEMBER 16  –  OCTOBER 22
"Global Warming is Real" National Juried Exhibition 
Museum of Encaustic Art  | 18 County Road, 55A  Cerrillos, NM 87010  |  505-424-6487
A creative interpretation of thoughts and feelings on the subject of global warming as expressed through art is the heart of this exhibition. The exhibition is in person and online. Go to the Encaustic Art Institute webpage for details and online link. I have one cold wax and oils, 10″x8″ painting titled "Retreating Ice" in this show.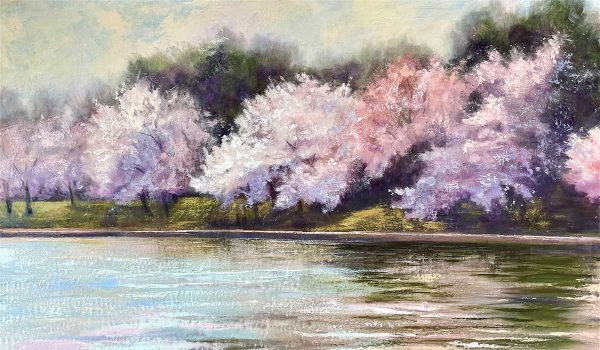 September 23rd – October 8th
Art at the Mill Art Show and Sale
BURWELL MORGAN MILL   |  15 Tannery Lane, Millwood, Virginia 22646  |  540-837-1799
Each year the Burwell-Morgan Mill in the quaint village of Millwood, Virginia, becomes an extraordinary art gallery. Art at the Mill has become one of the premier art shows in the mid-Atlantic region, attracting artists and buyers from more than a dozen states. During each show, around 300 artists display more than 1,000 pieces of art of all descriptions and media. I have 5 landscapes is this show.
October – December, 2023
SOLO EXHIBIT
Otium Cellars  |  18050 Tranquility Rd, Purcellville, VA,
A solo exhibition of contemporary encaustic landscapes in a variety of sizes by Anne Stine.